Susan Chapman

Susan Chapman is thrilled to be a part of Bells of the Rockies. She has wanted to be a part of this amazing group for several years, and her schedule finally allowed her the opportunity to participate. Susan has lived in Loveland most of her adult life. She is a retired teacher, having taught 3rd, 4th, and 5th grades and elementary music for many years. She directs two handbell choirs at Mountain View Presbyterian Church in Loveland and accompanies the Westminster Choir. Ringing bells is a passion for her, and she loves ringing with Bells of the Rockies! Susan serves the Bells of the Rockies Board as Engagements Chair. Susan facilitates and plays in Loveland Flute Ensemble, a community group which plays for various local events. She also loves spending time with her three grandchildren and their parents.

From Susan: I love the outdoors, especially hiking and playing golf. I am a huge hockey fan and attend as many Colorado Eagles games as I can!

Powered by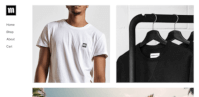 Create your own unique website with customizable templates.