Kathleen Hettinger

​Kathleen Hettinger has been ringing with Bells of the Rockies for 12 years. Bells have been a part of her life for 29 years. She serves the Bells of the Rockies Board as Chair of Logistics (the 'can we fit in that space', schlepping and setting up committee).

Kathleen lives on an acreage near Ault with her husband, Tim of 45 years, and a small menagerie of animals. Kathleen is Office Administrator for Faith United Church of Christ (going on 36 years). When she's not ringing or directing the church bell choir, she is making wedding cakes and working with 4-H as a cake decorating judge. She is the mother of two grown sons with 2 wonderful daughters-in-love, grandmother of 2 boys and 3 girls ranging from 18 to 8 which now includes an Eagle Palm Scout. Keeping up with their activities makes life full!
Powered by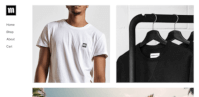 Create your own unique website with customizable templates.